Schedule 2018
Are you a beginner or still pretty new to aerial? Whether it's your first time in the air or not, we've created a special week long package for beginners who want to try a little bit of everything. Click here to see The Explorer Experience!
Last updated: May 11th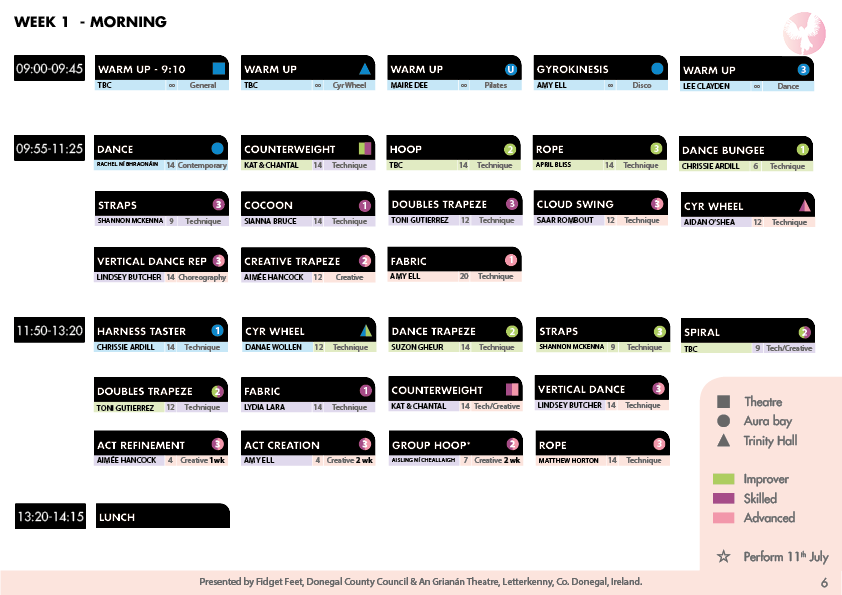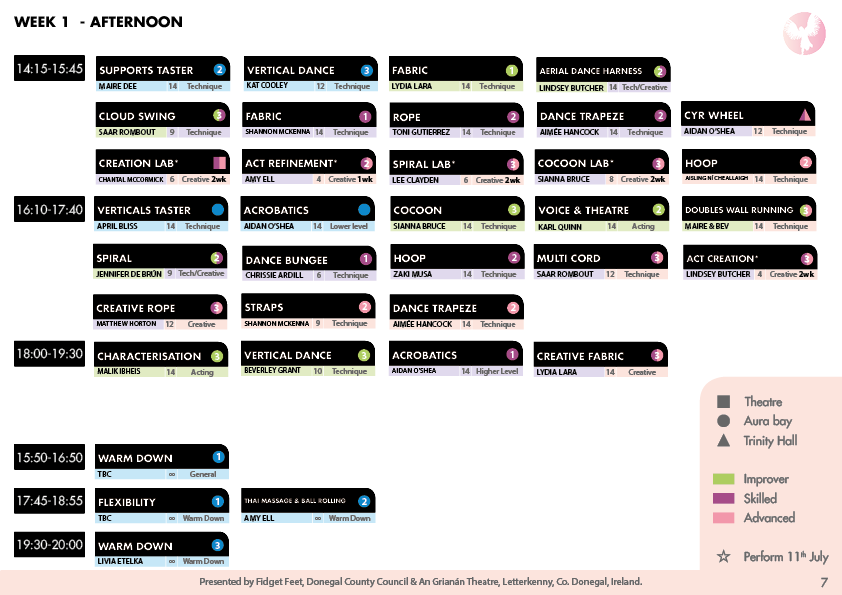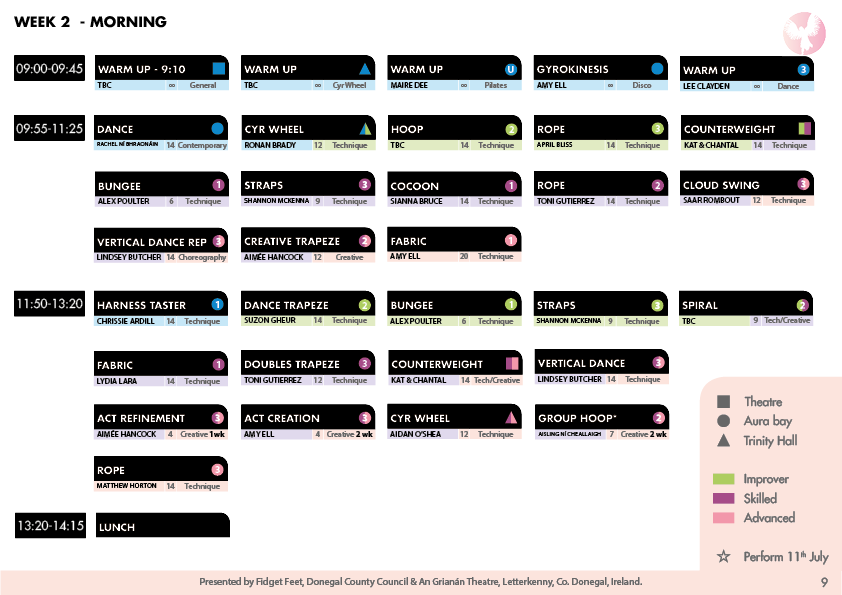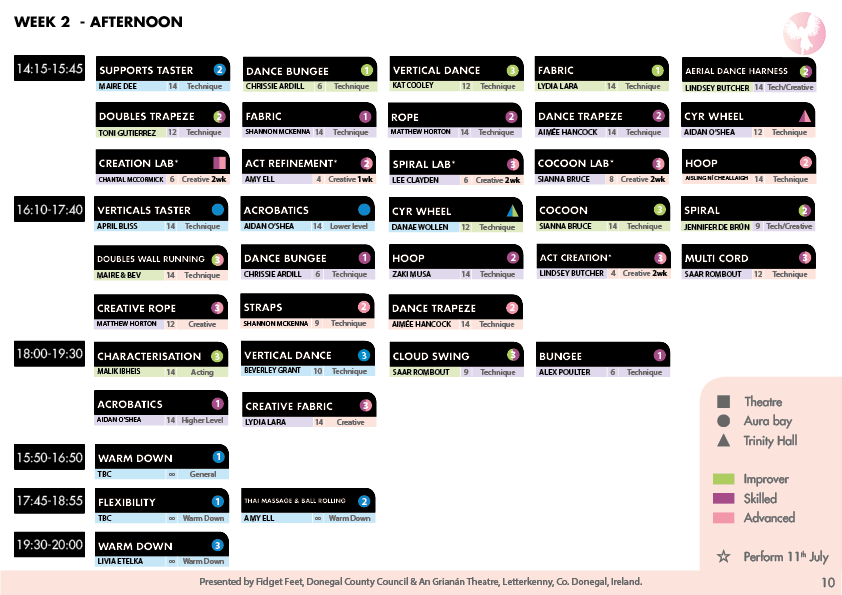 There are separate classes held on 30th June 2018, with something for all levels.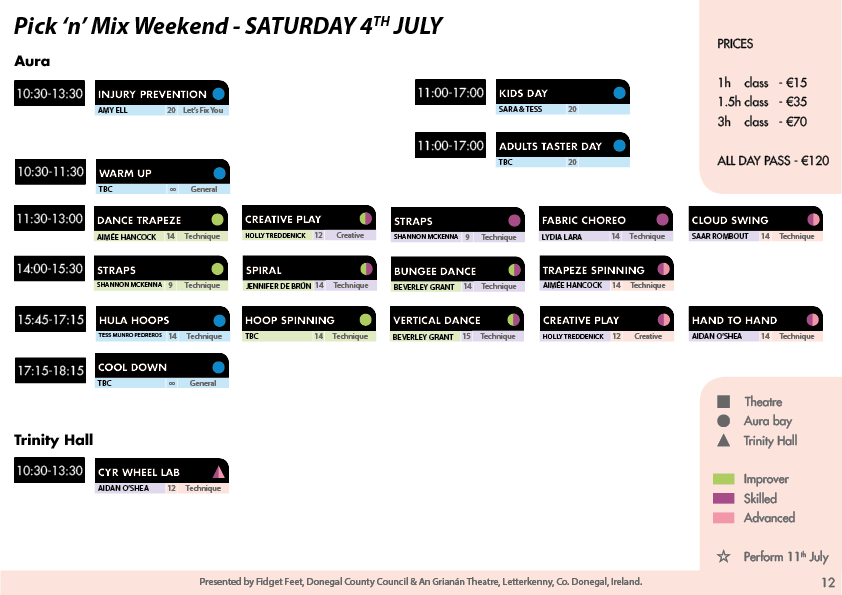 ---