Click here to view the full schedule
Last updated: 16th February 2020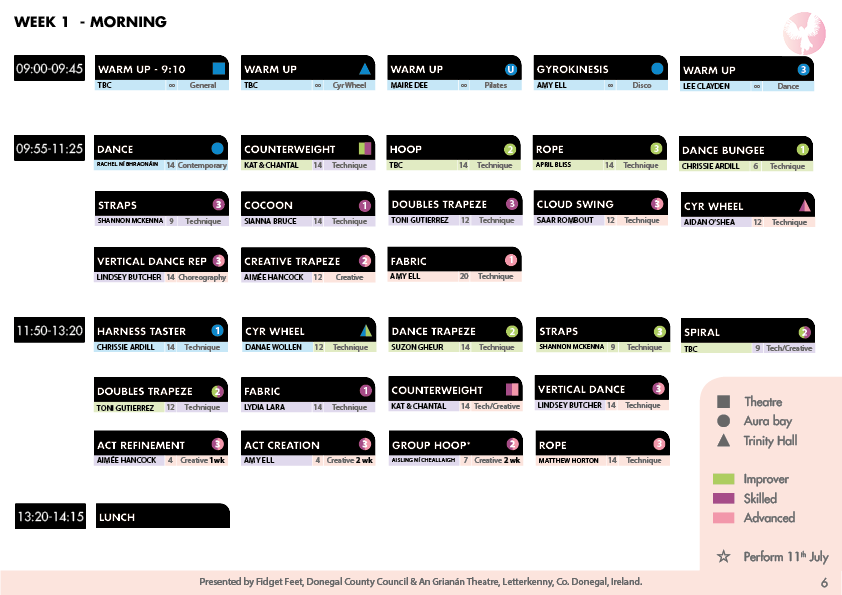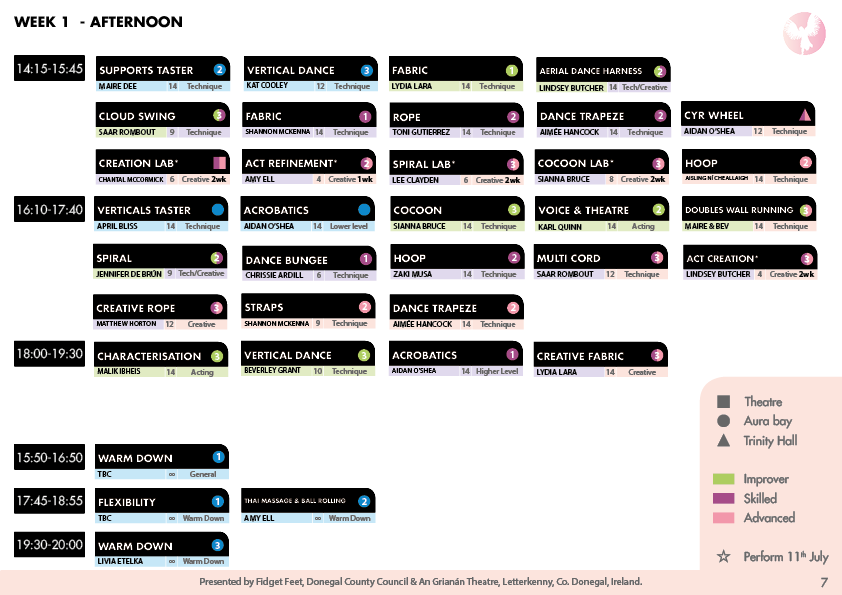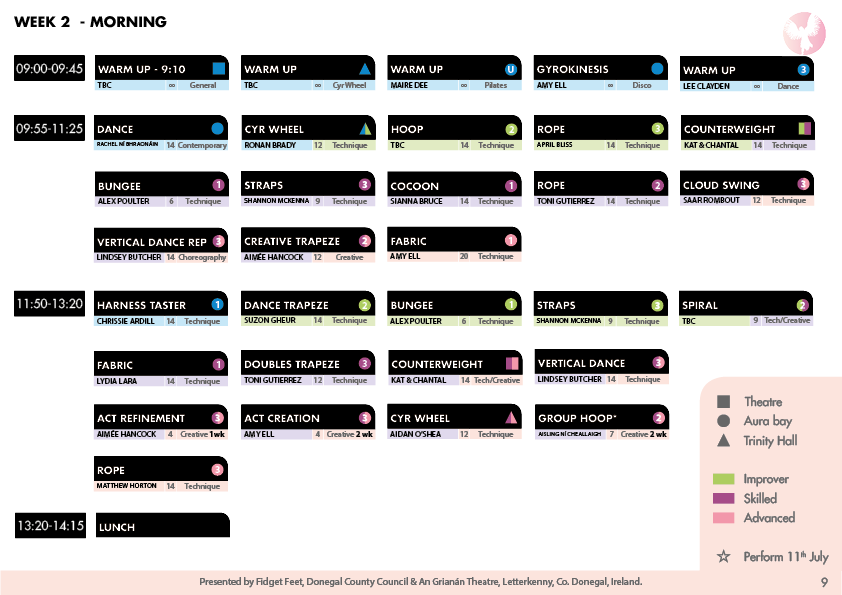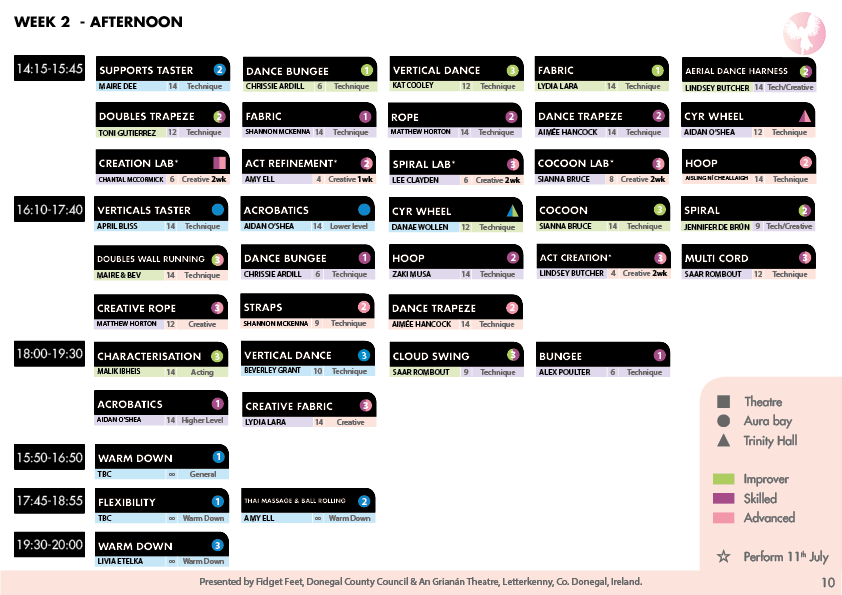 If this is your first time in the air, if you don't know a straddle from a side-pickup, then this is the level for you. All classes are tailored for those who just want to give it a go.

This is for confident and competent aerialists who know their stuff. If you are looking to improve your technique and find your own creative voice in the air, well, you've found your level right here. This level usually requires submission of a video to demonstrate skill.
If you have caught the flying bug but are still very much learning your trade, this is your level. Typically these classes are for those who train in aerial at least two hours per week.

For professionals or highly skilled practitioners only. These are exclusive classes taught by internationally renowned tutors. All classes at this level will require video submissions to demonstrate skill and suitability.

There are separate classes held on Saturday, with something for all levels.